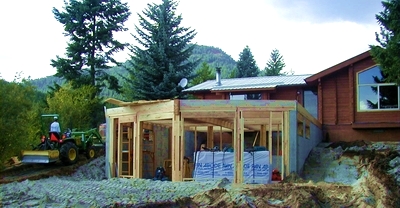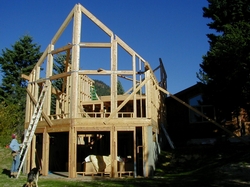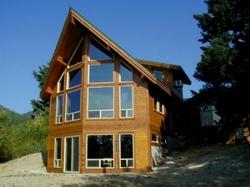 Additions:
PAN ABODE Cedar Homes has been producing home designs and material packages since 1952. We understand that a home designed and built in 50's will have different features as compared to those built only a few years ago. Given this we have serviced many existing PAN ABODE homeowners who love their cedar home, but desire additional space or simply a remodel to include today's design elements.
Our Architectural staff can assist you in creating virtually any style addition, remodel or expansion you wish. Whether your home is a PAN ABODE or not, we can create the atmosphere that only a PAN ABODE Cedar Home can provide.
Our specialty is quality materials. We can provide you with virtually all of the materials you may need. Ranging from cedar siding and moldings, custom doors and windows, to sunrooms and skywalls.
If you own one of our distinctive homes, who better to design and supply materials than PAN ABODE? If your existing structure is not one of ours, than who better to show you how to make it a PAN ABODE? Renowned for prestige, and appreciative value for years to come!